We thank the following Grantors and Exhibitors for their support in helping to make this conference possible.
ACADEMIC PARTNER




Established in 2008, the College of Population Health is a part of Thomas Jefferson University, a leading academic health center founded in Philadelphia, PA in 1824 as Jefferson Medical College (now the Sidney Kimmel Medical College).
JCPH is dedicated to exploring the policies and forces that define the health and well-being of populations. Our mission is to prepare leaders with global vision to examine the social determinants of health and to evaluate, develop and implement health policies and systems that will improve the health of populations and thereby enhance the quality of life.
We do this by providing exemplary graduate academic programming in population health, public health, health policy, healthcare quality and safety, and health outcomes research. Our educational offerings are enhanced by research, publications and continuing education and professional development offerings in these areas.
Visit us at www.jefferson.edu/university/population-health.
GRANTORS
SILVER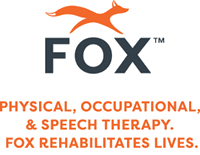 Now 20 years young, FOX Rehabilitation is an innovative, high-performance, entrepreneurial professional private practice of physical, occupational and speech therapists, built on the strong clinical foundation of Geriatric House Calls™. Our interventions are provided in our client's homes whether in senior living or in their original home, which we call the community. Specializing in clients with multiple chronic conditions, FOX's clinically excellent interventions are demonstrated by proven outcomes resulting in downstream savings.
For more, see www.foxrehab.org.
---
Interested in becoming a Grantor or Exhibiting?
Click Here for more information or contact Justin Sorensen at 206-452-0609.