KEYNOTE SPEAKERS

Michael J. Dowling
Chief Executive Officer and President, Northwell Health, Former Senior Vice President, Empire Blue Cross and Blue Shield, Former Director, New York State Department of Health, New York, NY

Marilyn Tavenner
Chief Executive Officer, America's Health Insurance Plans, Former Administrator, Centers for Medicare and Medicaid Services, Former Virginia Secretary of Health and Human Resources, Washington, DC
HIGHLIGHTS
2 Preconference sessions
Announcement of the Hearst Health Prize for Excellence in Population Health
Networking opportunities including an Opening Night Reception
Population Health Leaders Panel
40+ exhibitors featuring new and exciting solutions, products and services
Topic area concurrent sessions: Creating a Culture of Health, Rural Health, Science and Technology, and Patient Engagement
Tuesday, March 28th dinner and panel discussion focused on mergers, consolidation and delivery changes
And much more!
2017 HEARST HEALTH PRIZE FOR EXCELLENCE IN POPULATION HEALTH
SUBMISSIONS CLOSED FOR THE 2017 HEARST HEALTH PRIZE
The current Hearst Health Prize competition is closed.
Submissions are no longer being accepted.
For updated information, please visit www.Jefferson.edu/HearstHealthPrize.
Finalists will be announced in January 2017
Winner will be announced on March 28, 2017 at the Population Health Colloquium in Philadelphia
The next cycle will open for submissions in Spring 2017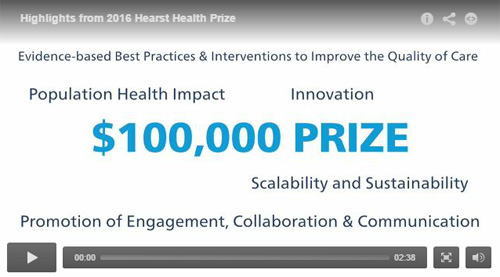 The winner will receive a $100,000 cash prize in recognition of outstanding achievement in managing or improving population health.

SEVENTEENTH POPULATION HEALTH COLLOQUIUM

March 27 - 29, 2017

ONSITE
Loews Philadelphia Hotel
Philadelphia, PA


OR
WEBCAST
In your own office or home live via the Internet
with 24/7 access for six months



CONFERENCE ATTENDANCE OPTIONS
TRADITIONAL CONFERENCE ATTENDANCE

Simply register, travel to the conference city and attend in person.

Pros: subject matter immersion; professional networking opportunities; faculty interaction



LIVE AND ARCHIVED WEBCAST ATTENDANCE

Watch the conference in live streaming video over the Internet and at your convenience at any time 24/7 for the six months following the event.

The archived conference includes speaker videos and coordinated PowerPoint presentations.

Pros: Live digital feed and 24/7 Internet access for next six months; Accessible in office, at home or anywhere worldwide with Internet access; Avoid travel expense and hassle; No time away from the office

WEBCAST INTERFACE SAMPLE


Click here for a sample stream






THE 2016 SIXTEENTH POPULATION HEALTH COLLOQUIUM CONTENT IS
NOW AVAILABLE IN VARIOUS POST CONFERENCE FORMATS
The 2016 Sixteenth Population Health Colloquium conference content is now available in a variety of formats.

You may now purchase the packaged Population Health Training Program, which includes preconference readings, the conference video with synchronized PowerPoint presentations and the post conference online exam. This content is perfect for corporate compliance training programs and can be purchased at deep group discounts.

Alternatively, you may purchase just the Colloquium streaming content in the following formats: Flash Drive or online archive (6 months). You may also purchase individual presentations in an online archive (6 months) format.
THE COMPLETE ONLINE POPULATION HEALTH TRAINING PROGRAM IS NOW AVAILABLE

Includes:

Background readings (available online)
Streaming Video of entire Population Health Colloquium with synchronized PowerPoint presentations (6 months of access - 24/7)
Online examination with certificate of completion

Purchase individually for $595
Or license multiple seats as follows:

5 or more for $495 each
10 or more for $395 each
15 or more for $295 each
20 or more for $195 each
YOU CAN PURCHASE JUST THE 2016 SIXTEENTH POPULATION HEALTH COLLOQUIUM CONTENT AS FOLLOWS:


Online Archive of 2016 Sixteenth Population Health Colloquium Presentations today!
Complete conference: $595
Order Now

Flash Drive of 2016 Sixteenth Population Health Colloquium Presentations today!
$595
Order Now
FINALLY YOU MAY PURCHASE 2016 SIXTEENTH POPULATION HEALTH COLLOQUIUM INDIVIDUAL PRESENTATIONS:

Click here to purchase individual presentations for $59.95 in online archive format (6 months of access - 24/7).
SPEAKER PRESENTATION PROPOSALS
Speaker Presentation Proposals for the Population Health Colloquium may be submitted through our online form.
- Click Here -
Proposals due by
December 16, 2016
CHAIR


David B. Nash, MD, MBA, FACP
Dean, Jefferson College of Population Health, Thomas Jefferson University, Philadelphia, PA


ACADEMIC PARTNER

COSPONSORED BY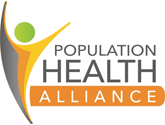 GRANTORS
DIAMOND

PLATINUM


GOLD


SILVER

BRONZE

ADDITIONAL


TUITION SCHOLARSHIPS
The Population Health Colloquium is now offering a limited number of partial and full Tuition Scholarships to qualifying representatives of local, state and federal government, consumer advocate organizations, safety net providers, academics, students and health services research organizations.
Click here for more information.
SUPPORTED BY
MEDIA PARTNERS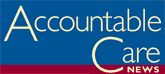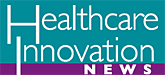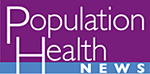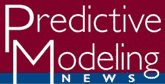 FOLLOW US ON:


Tweet using #PopHealth17


THE COLLOQUIUM IS